The European Capital of Culture was established in order to emphasise richness and diversity of European cultures, strengthen cultural connections between citizens of Europe, connect people from different European countries, meet other cultures, promote mutual understanding and strengthen the sense of Europeanism.
The most important heritage of the project is placing culture in the very centre of social development and seeing culture as the key factor for economic development of the society founded on knowledge, innovation and creativity. Many capitals of culture used this opportunity to develop cultural infrastructure, enable wider access to culture, improve image of their cities, develop tourist economy, and strengthen cultural and creative industries during the project and after it.The City of Novi Sad has made the decision to bid for the title of European Capital of Culture in 2021, when it will be available for cities and countries outside the European Union for the first time. Following positive experiences of other capitals, the project Novi Sad 2021 is envisaged as a platform for development of cultural and creative potentials of the city, whose goal for the following period is to strengthen cultural vitality of the city, enable urban regeneration, improve international image and tourist offer of Novi Sad. In this way, while working on the candidacy for the European Capital of Culture in 2021, the City of Novi Sad would develop its local concept and strategy of sustainable development of the cultural sector focusing on: strengthening institutions of culture, preserving cultural heritage, improving cultural participation, developing cultural and creative industries, decentralisation and inter-sector cooperation.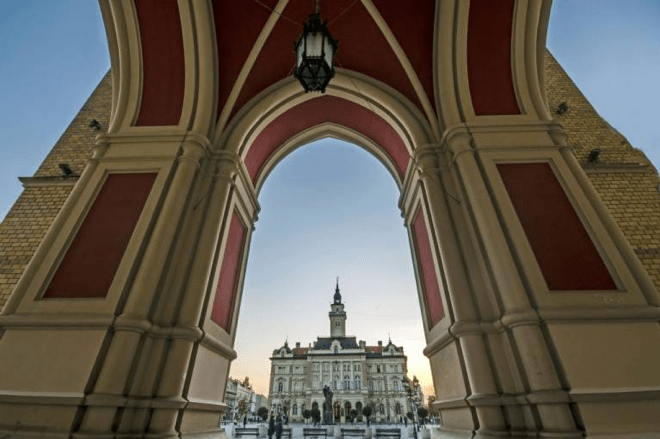 The "Novi Sad 2021" Foundation mission is: To create and present programs which use culture as a catalyst for the city development and make Novi Sad achieve its potentials. The concept of the project "Novi Sad 2021" reads "For new bridges", and the new heritage of this concept is based on programs, places, processes and people (New 4P's). This is all aimed at increasing the new energy in the city transforming the set thought in the 20th and the beginning of the 21st century. The concept of the four bridges deals with eight different topics, each built on three abilities: innovation, sustainability, and democracy.
Rainbow Bridge -Diversity is our strenght:
European richness – Contribiting EU richness
Interculturalism in multicultural society
Love Bridge – Sharing our treasures:
Cultural heritage
Migration and reconciliation
Hope Bridge – Culture is a way of living:
Access to culture
Innovation in culture
Freedom Bridge -Future is now:
O-city project is a part of the Bidbook project "Mapping 2021" (Bridge: Freedom; Pillar: Creative City) which deals with descovering creative industries and potentials in the city for the better implementation of the European Capital of Culture project.