AT FITUR 2023
O-CITY signs a collaboration agreement with the Infotourist platform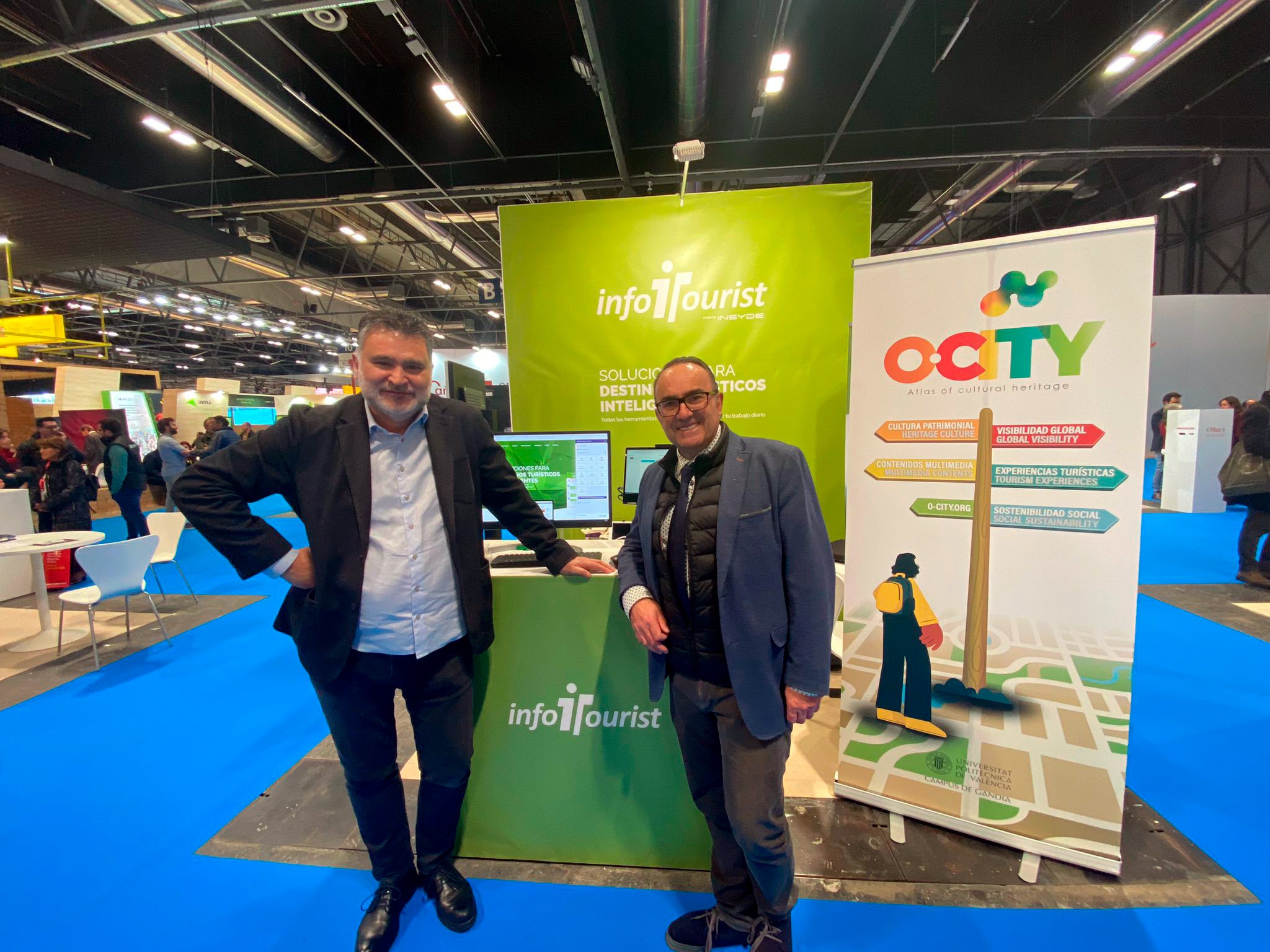 Salva Benaigues, representative of Insyde-Infotourist and José Marín-Roig Ramón, leader of the O-CITY platform, ratifying the agreement at FITUR 2023.
---
In the framework of the international tourism fair FITUR, the cultural and natural heritage platform O-CITY, signed a collaboration agreement with Infotourist: an integrated platform for tourism services.
Thanks to the agreement signed between INSYDE and O-CITY, both Infotourist clients and destinations that publish on O-CITY will be able to synchronise all their heritage on both platforms in an easy way and avoid duplication when publishing.
How to participate?
Infotourist clients who wish to have their resources uploaded simply need to fill out an authorisation form to have them uploaded with immediate effect to the O-CITY digital atlas. In addition, destinations that have completed their heritage inventory in O-CITY can contact INSYDE to synchronise with the Infotourist application.
Infotourist is designed for the tourism areas of destinations (local, county or regional) and encompasses a set of applications that allow information to be shared among users, distributed through the different integrated media, collecting a large volume of statistical data (Big Data), carrying out digital marketing actions, keeping track of the warehouse and products, recording information and opinions of visitors.
O-CITY is a project born in the Polytechnic University of Valencia (Gandía Campus) and funded by the European Commission. It is an Interactive Digital Atlas that shows the tangible and intangible heritage of all the cities in the world, perfectly geopositioned and accompanied by multimedia content.
O-CITY is currently collaborating with the Government of Ukraine to position all the country's cultural and natural heritage in the digital atlas.